By Rebecca Apodaca © 2010
Personal libraries are big auction items. When an elderly Russian retired piano teacher willed her printed music library to her favorite piano student, the court ordered an appraisal. She was still alive but had lost her speech and had a professional trustee group managing her assets. The courts decided if her printed music library was of any significant value, then it needed to be sold to help with her care. That is how this Appraisal Scene Investigation began.
150 years of sheet music, six languages and survived many wars

We were brought 9 file boxes of sheet music. After categorizing, it contained 306 various pieces of printed music ranging, in published years, from 1828 to 1978, a span of 150 years.

PINIMAGEParts of this library had survived through the American Civil War, WW I, the Russian Civil War, WW II, the Korean War and the Vietnam War. The pieces consisted of 116 piano scores, 92 operas, nine educational piano teaching methods, 52 condensed mini-scores, two full scores, 10 piano with orchestration and 17 possible "rare" items. The titles, lyrics, publishers and composer names were written in six languages, including German, English, French, Italian, Polish and Russian, and required translation. When appraising large quantities, we perform a sampling(1) to determine if there was minimal value or whether it justified appraising each item or particular groups.


$5.00 or $20,000?


Printed sheet music can be under the category of public domain, which means you can freely record it, remix it, copy and distribute it or perform it in public. Works published before 1923 are in the public domain(2). Therefore, many classical music pieces could be valued at only $5.00. Since the publishing dates of this library ranged over 150 years, some of the composers were alive during that time period. After the initial sampling, it was determined it was necessary to make a complete inventory list to determine if any of the items were considered "rare", "first editions" or "out-of-print" (3). In certain instances, printed music could be valued at $20,000+ per item. It was also determined this was the combined library of four individuals.
To work in the most efficient way for the client, we contracted and consulted with a former college music librarian, two conductors, a 120-wpm typist, a Russian immigrant and a Polish neighbor. As musicians, we are exposed to singing and reading music in many languages. It is one thing to glance at a page then type, Piano Concerto No. 2, Op. 18, Rachmaninoff, S. Pub date 1901. It is another to type, Der Bajazzo drama in Zwei Akten und einem Prolog (Pagliacci), R. Leoncavallo Pub, Adolph Furstner Berlin, 1892; if German is not your main language. We utilized our own language skills, as well as translation programs. I could not find a computer keyboard to type in the Russian alphabet, so we used a piano keyboard and our sight reading abilities to determine pieces written in Russian. As the lilting phrase sounded we all yelled, "It's Chopin!"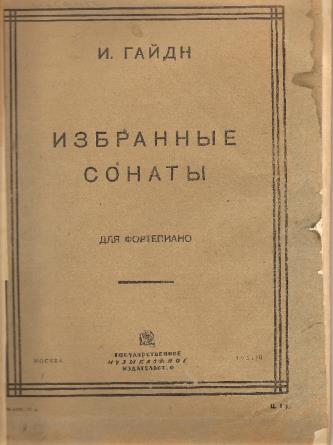 PINIMAGEComposers – Dead or Alive?
RICHARD WAGNER (1813 – 1883), GIUSEPPE VERDI (1813 – 1901), ROBERT SCHUMANN (1810 – 1856), FELIX MENDELSSOHN (1809 – 1847), FRANZ LISZT (1811 – 1886) and JOHANNES BRAHMS, (1833 – 1897) 4 were amongst the composers who were actually alive during the compilation of this library. We also discovered that a minor opera singer, who sang for composer Gustav Mahler, owned part of the library. If Mahler actually made any notations in the music, it could have been a valuable piece.
Scope of Work:
In my scope of work, and to prepare my market model, I reviewed books, dealers, large auction houses, music conductors, libraries, museums and subscribed Internet user groups. I researched the most appropriate retail market that currently has printed music of this type. I also did research from low-end on-line auctions. Since the printed music was published in France, Germany, Russia, England and the USA, I looked worldwide for some of the information, but limited the sales comps to the USA since the estate settlement is occurring in the USA. This would be the most likely area that these pieces might be sold.
Upon further research, we found the piano teacher taught composers who wrote movie scores and performed in prominent venues. The opera singer was originally from Vienna and had settled in Los Angeles, California. Many of the operas were signed by the opera singer; and a few had conductor notes, which made those a bit more valuable. We never discovered the connection between the opera singer and the piano teacher. Our speculation was that she was either his piano accompanist, his student or she randomly purchased his library.
Neither the courts nor trustees could have determined all of this information without an extensive music background. It was the proper and ethical thing to have ordered this appraisal by professionals in the field of music to do a diligent job of valuing this music library.
State of Market relative to objects
Our recommendation to the courts was this library would be best served by another pianist, educator or conductor, which was the piano teachers wish. Each piece individually was not of significant monetary value. However, the handwritten notes of a conductor would be useful, but not of monetary value. These pieces are available from the same or equivalent publishers today and in much better condition. Many of these items had the binding completely gone or were in poor condition. Others were in a fair to good condition. In printed music, the condition can affect 80% of the value.
I concluded that the Fair Market Value for these 306 pieces was $5,686.00 (Five thousand six hundred eighty-six dollars.)
---
(1) Uniform Standards of Appraisal Practice 2010
(2) http://www.publicdomainsherpa.com/copyright-expiration.html
(3) http://www.tappinbookmine.com/glosdefn.htm
(4) The Enjoyment of Music, J. Machlis, W.W, Norton & Co. Inc.