By Rebecca Apodaca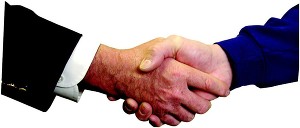 As we are contemplating our Summer NAMM show purchases, what other purchases should we be considering to enhance our stores? Is it time to step forward with school rentals? What is going to give us the best values for our spending dollar?
Diversify – Investment firms suggest diversifying your portfolio. Don't put all your eggs in one basket. This way, if certain items are not selling, shift toward another direction. If you are worried about your school district not having a program for your rentals, check what is happening in other school districts or private schools. Partner with another store in another area that does not have rentals, such as a guitar teaching studio, a sheet music shop, a repair shop or a piano store. Place a percentage of your rentals in other stores. Find a commuter who is already traveling in the direction daily and pay his or her gas. Purchase accessories at Summer NAMM that would normally be bought by students at the time of the rental to accompany the rentals. Pay the guitar teacher studio 20 percent of what you take in. This will bring in more clientele to the guitar teacher to sell his or her lessons, while you make 80 percent of your rentals and accessories without paying for overhead or additional staff. Better 80 percent of something than 100 percent of nothing.
Start a Vintage Guitar Section – Why not partner with a pawn shop? Pawn shops operate under certain rules and regulations. If the owner of the instrument has not paid his or her fees and loaned amount back in 120 days, after a "10 letter" is sent out, the instrument belongs to the pawn shop. The music store can work a deal with the pawn shop. Start the relationship now. Send your best Vintage Guitar person to pawn shops to get a feel for the quality of the guitars. Your store sets a standard of what type of quality or brands your store is willing to purchase. You might be able to purchase it outright or pay a partial amount to the pawn shop and place the guitar in your store, and then work out a deal for when it is sold.
Maybe you can't afford that vintage $22,000 Fender Tele, but you can afford to purchase $2,000 worth of 1950s/1960s Stellas, Silvertones, Vegas, Nationals, Regals, Hondos, Harmonys and Kays. Send Vintage Guitar guy to one of the Vintage Guitar shows looking for those brands to purchase from other dealers or people at the VG shows trying to sell their own. It is a nostalgia thing. The customer goes back to that first guitar he or she owned that he or she regrets trading away. He or she will pay a reasonable amount if it is in good working condition and looks good. Also, be ready to invest in repairs to make them as playable and appealing as possible. Put a light-gauge string on for ease of playability.
The '70s/'80s are Back
The '70s/'80s guitars are becoming collectibles and so are the pedals. That analog sound gives warmth that digital is missing. Some of the outrageous bodies of B.C. Rich, rocker Ibanez, Kramer, Steinberger, Kubicki, Music Man and Peavey styles might be more affordable to you and your customers. Create a display using the icons of the '70s and '80s.
Band Instruments
Purchase some step-up band instruments at the pawn shops. Work the same deal of paying for part up-front and paying the balance when they sell. You might have to start slow until you trust each other, but both you and the pawn shop can benefit. You can now offer a new step-up instrument or a used one to your customers. In buying used band instruments, stick to major American-made brands such as Conn-Selmer, King, Buffet, Artley, Armstrong, Gemeinhardt, Bach and Yamaha. Your techs can get parts more easily and they sound better with age. Scrub out those horns before allowing customers to put their mouths on them to prevent them from getting sick from molds and bacteria. Buy a new case and it will show off at a much higher price.
Repair Tech is Necessary!
Contact NAPBIRT (www.napbirt.org) to find qualified Band Instrument Technicians in your area. NAPBIRT is also now training the band instrument techs in fretted and orchestral instruments. If you have a repair tech in your store, utilize him or her to help with evaluating the condition of the used purchased instruments. Have him or her spruce up the instrument to make it sell for better money. Send the tech to the pawn shop. Clean the cases and spray with Sanimist to give a good first impression. If you do not have your own tech, then start a strong relationship with an independent tech to come by your store once or twice a week to pick up for continuous work.
Authenticating and Appraising
If you do run across that high-end instrument that is worth authenticating and appraising, perhaps split the fees between the pawn shop and your store, and have a certified appraisal report written. Then, you are both investing in a bigger pay-off.
Get ready for your Summer NAMM purchases by planning to buy some new and used instruments, plenty of strings, accessories and repair parts to keep on-hand to spruce them up. Buy new cases to put those used instruments in.

Remember:  PRESENTATION! PRESENTATION! PRESENTATION!